EO Sterilizer – Superior Quality ETO Sterilizer Manufacturer
Sterility Equipment India Private Limited was founded in 2014. As a manufacturer and exporter of high-quality Ethylene Oxide Gas Sterilizer,
Industrial ETO Sterilizer
and Ribbon Blender, Sterility Equipment India Private Limited represents latest and directive technologies and incorporate an up to date know-how of modern techniques, in a combination of the most efficient customer support and service back up. We have constructed a massive infrastructural unit for streamlining our work. Our raw materials are procured from a reliable vendor base for maintaining the industry set standards.
Read EO Sterilizer
How Does ETO/EO Sterilize ?
Summary
Ethylene oxide (ETO/EO) is a colourless and odourless gas which is used as a disinfectant in hospitals and medical equipment industry for heat-sensitive tools and instruments. ETO Sterilizer is widely used in the healthcare industry due to its non-damaging effects on delicate instruments and medical devices that require sterilization thus also known as hospital sterilizer. It is used for instruments that cannot tolerate heat, moisture or abrasive chemicals, such as electronics, optical equipment, paper, rubber and plastics. The operation of EO sterilization involves placing the instruments and medical devices into a chamber for a set duration of temperature, pressure and time. Following the sterilization process, the instruments and devices are ready for use in various surgical procedures in the hospitals. The best part of using an EO Sterilizer is that it leaves no residue on items it contacts. Hospitals will continue using sterilizers because EO sterilizers have shown good sterility assurance and high throughput. Our system is specifically suitable to sterilize instruments used in CATH LABS, Medical Institutions, Eye Specialists, Ortho Specialists, General surgery Centers, Gynaec Care Units, Cardio Thoracic Surgeons, Interventional Cardiologists, ENT surgeon, Plastic / Cosmetic Surgeons, Neuro Surgeons, Gastroenterologist, Research Centers, Specialty Laboratories, Private Surgeons Nursing Homes, Day Care Centers.
Description
EO sterilizes medical instruments and devices by alkylation. This gas infiltrates packaged medical devices to kill microorganisms and thus achieve sterilization. EO substitutes for hydrogen atoms on molecules needed to sustain life, and, by attaching to these molecules, EO stops these molecules' normal life-supporting functions. Some of the key molecules that EO disrupts are proteins and DNA of the micro-organisms and proves lethal to microbial life.
Models for Table Top ETO Sterilizer's
Preconditioning and/or Conditioning of device through temperature & humidity variations.
Gas Dwell Phase/Sterilizing Cycle where the device is exposed to the EO gas.
Aeration of exposed device for removal of gas from the product.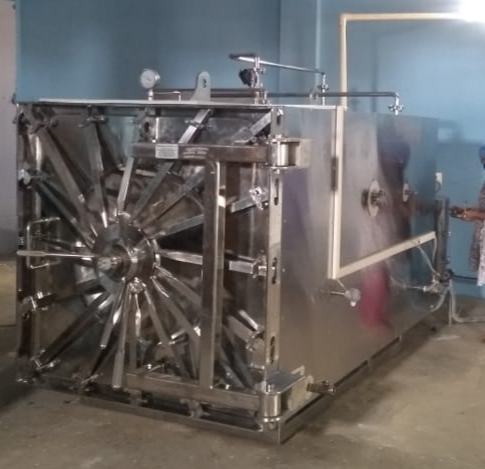 Sterility Equipment Pvt Ltd has become a leading manufacturer of Industrial ETO Sterilizer Machine for Life Science, Medical Device, Tissue Banks, Test Labs, PPE KITS, and Herbal & Spices...
Read Industrial ETO Sterilizer Machine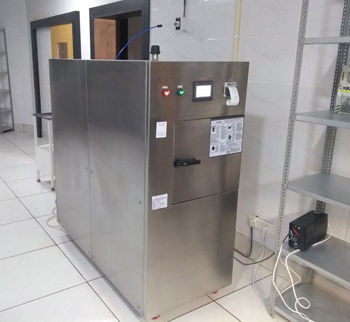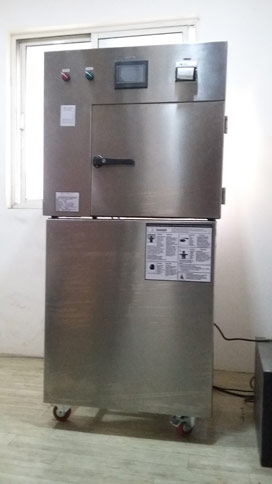 Sterility Equipment India Private Limited has established as a leading manufacturer of EO Sterilizers for Hospitals and Medical Colleges. The company is based in Ahmedabad, Gujarat. The c...
Read Table Top ETO Sterilizer