Ethylene Oxide Gas Sterilisation (ETO) is a gas that is colourless and flammable and can sterilize heat or moisture-sensitive medical equipment without any side effects on the material used in the medical device. The role that the ETO sterilizer machine plays has increased doubly in the context of the Covid situation. With the pandemic affecting millions of people, ETO steriliser plays a very critical role in protecting patients and health care workers. ETO is the safest way to sterilize medical devices and helpful in preventing infections and ensuring patients have the safest of surgeries and medical treatments.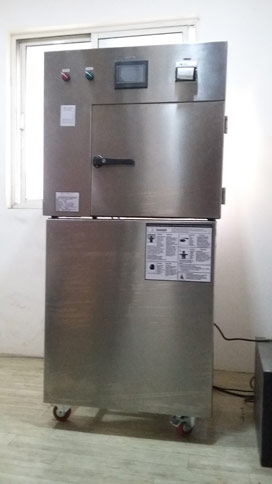 Medical devices vary as per shape and size and complexity and hence Ethylene Oxide Sterilizer remains the only option. There are options like steam, radiation, and other sterilants but they do not guarantee assurance. The main advantages of ETO sterilisers are that there is no material degradation and the hazardous risks are reduced. FDA quality regulations insist that all ETO sterilizer manufacturers validate their ETO machines in compliance with international standards. Covid has upset many situations be it health finance or social. In this context, sterilization has a bigger and more frequent role to play. What was probably done in a certain frequency, Covid now demands sterilization more frequently.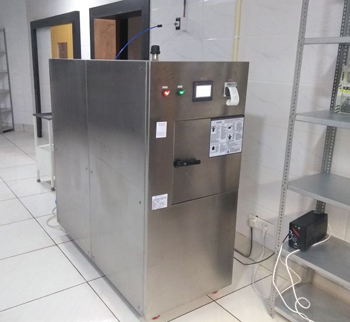 ETO sterilization process –Ethylene Oxide which is gas is permeable through most devices and at low temperature and through vacuum-based technique can sterilize the majority of the equipment. This hospital sterilization consists of four variables like gas concentration, humidity, temperature, and time. What makes it unique is that even sterilizes the packaging material like the cartons and the boxes in which it is packed. The basic ETO sterilization cycle consists of five stages (i.e., preconditioning and humidification, gas introduction, exposure, evacuation, and air washes) and takes approximately 2 1/2 hours excluding aeration time.
Role in Covid circumstances – Masks and gloves have become compulsory paraphernalia to our living and synonymous with our existence. Syringes, gowns, masks, catheters, and respiratory devices are few classic examples that can be sterilized by ETO sterilization. This can target viruses, bacteria, and other micro-organisms. This contributes to the hygiene as well as the mental security of the patients and the medical staff or whoever enters the premises and gets in contact with the equipment. The expiry date of the sterilization usually ranges up to 2 months but can be extended to a shelf of six to twelve months with commercially available plastic covers and this is also an effective tool in battling against the pandemic called Covid 19.
How it can combat Covid 19– The microbicidal activity of ETO is considered to be the result of the alkylation of protein, DNA, and RNA. Alkylation or the replacement of a hydrogen atom with an alkyl group, within cells prevents normal cellular metabolism and replication which can reduce the chances of spread.

Uses of ETO – A lot of health care facilities and also the industrial uses that are critical and semi-critical are moisture and heat sensitive and cannot be sterilized by the steaming process. The industrial ETO sterlisers contributes towards hospital, laboratories and medical college's sterilization machinery. A lot of Pharmaceutical and Food industry also finds the Ethylene Oxide Gas Sterilizers very effective.
Before the ETO is done, aeration is done to remove any residues and most of the modern machines combine sterilization and aeration in the same chamber.
Rational use of ETO – Based on the current research, Covid 19 is transmitted between people through close contact and droplets. Airborne transmission may also occur and it is our sole responsibility and the use of such facilities supports and keeps humankind very safe. Environmental and engineering control aims at preventing contamination with total cleaning and disinfection. These standard practices are been adopted worldwide. The progress in this field has been immense and with the current research and development, it remains a very promising field to explore.