Covid 19 situation has affected a lot of things. Now, every industry needs extra precautions to protect their machines and the workers from various viruses such as the Coronavirus. One of the most major precautions that most of the industries are already practicing or should practice so that no virus factors can create a negative effect on the industries is the sterilization process. Well, ETO sterilizer is reliable equipment that industries can prefer to maintain safety and hygiene for a longer period. Here are the various points that will explain from different aspects, why it has become necessary for every industry to invest in equipment like Ethylene Oxide sterilizer in today's time.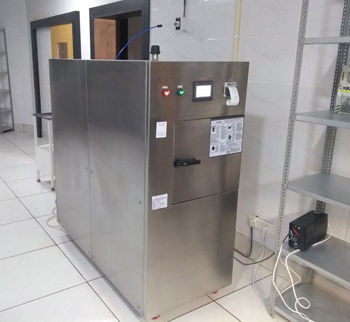 WHAT IS AN ETO STERILIZER AND WHY INDUSTRIES WILL NEED IT IN THE ONGOING PANDEMIC SITUATION ( COVID19)?
The Ethylene oxide gas sterilizer is an equipment that has the ability to sterilize a particular room or even a broader area in no time. This EO sterilizer works on a less temperature gas process, where this sterilizing machine releases gas in the environment so that it helps the surrounding area to be clean, safe, hygienic by eliminating all the corrupt bacteria, germs, and viruses of different kinds.
As this Covid 19 virus can be spread through various things, one of the major reasons is physical contact with any kind of surface regardless of its material or any other properties. Therefore it is necessary to sterilize the entire industries with the help of an EO sterilizer. Not only will the sterilizing machine help in sterilizing the area, but also will sterilize each and every equipment in the industry.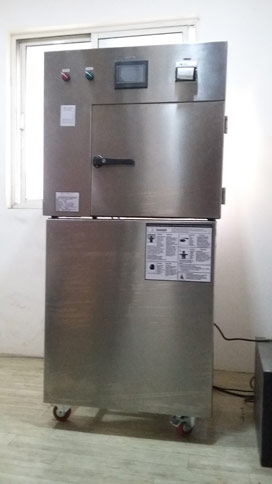 RELATIONSHIP BETWEEN INDUSTRIAL EQUIPMENT AND ETO STERILIZERS
Before the current Covid 19 situation, the ETO sterilization machine was only used by the hospitals and very few industries to keep their equipment sterilized but as the ongoing pandemic can be spread in various ways, a lot of industries have also started using these industrial ETO sterilizersto be on the safer side. Hence, here mentioned are a few of the industries where the ETO sterilizers have made a relationship with the industries.
PHARMACEUTICAL INDUSTRIES:
The pharmaceutical industries have created a relationship with these Ethylene Oxide gas sterilizers to give a complete protection to the equipment used in the industries such as the tablet making machine, vial fillers, capping and sealing machine, and every other machine used in pharmaceutical industries. It is because, discontinued production in pharmaceutical industries can affect a lot of people, as different types of drugs, tablets, fluids, and vaccines has to be manufactured and supplied globally. Therefore, pharmaceutical industries are using Ethylene Oxide sterilizers to avoid viruses on their industrial equipment.

FOOD PROCESSING & MANUFACTURING INDUSTRIES:
The food processing industries have a different kind of relationship with the EO sterilizer because the food ingredients that are made on various machines and equipment should be sanitized and should be germ/virus-free as the edible items are consumed by millions and billions of people on a daily basis. Hence, this sterilizing process doesn't affect the food by any means which means it is safe to use the industrial ETO sterilizer in food processing and manufacturing industries.
As all the above points show how much, the need for sterilization and sanitization is rising day by day due to the ongoing Covid 19 phase, it is mandatory to use the right type of EO sterilizer from the reliable ETO sterilizer manufacturer to preserve industries and their equipment.