Infection control is a key aspect of health care. Hospitals are required to separate and sterilize soiled surgical dressings, swabs, and other materials that may contain infectious diseases. The disposal of this waste is also regulated by strict laws. The Government of India has set forth regulations that hospitals must follow. These regulations may differ by state, but they all have similar requirements.
What are the Applications of Hospital Sterilizer?
Hospital Sterilizer is a highly versatile EO sterilizer that has been designed for hospitals. It meets all the required standards for medical devices and is easy to use. It is ideal for sterilization of surgical instruments, textiles, hospital utensils, and more. It has been designed with ease-of-use in mind and complies with international standards. These sterilizers are a vital component of any operating room and can sterilize instrument of different departments in hospital like instruments of urology, an entire range of laparoscopic equipment, gynecology equipment, and hysteroscopy instruments.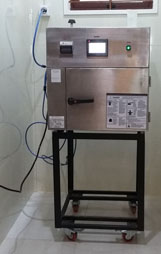 Growing Need of Hospital Sterilizers
The growing prevalence of hospital-acquired infections (HAIs) has driven the market for hospital sterilizers. These infections are common in hospitals and cause a significant amount of morbidity and mortality. They are often caused by bacteria, such as C. difficile, methicillin-resistant Staphylococcus aureus, and Enterococcus species. Because of this, the market for hospital sterilization equipment will continue to grow.
Sterility Equipment India Private Limited has successfully introduced its hospital sterilizers in India's healthcare market. The sterilization equipment market is segmented by end-user, which includes medical device companies, food & beverage companies, and other markets. Hospitals and clinics are the largest segment of the market, accounting for a significant share of the market in 2022. The increasing prevalence of HAIs, growing number of hospital-based surgical procedures, and the increasing number of healthcare facilities in Asian countries are driving growth in this segment.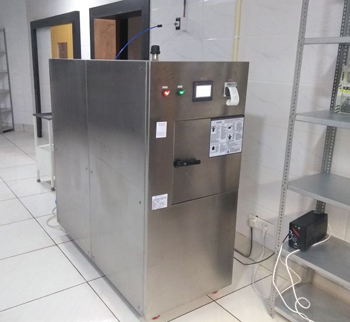 The Bottom Line
Sterility Equipment India Private Limited hospital sterilizers are suitable for sterilizing a wide range of items. They can be used in hospitals, clinics, laboratories and other institutions. These hospital sterilizers have heavy-duty stainless-steel construction and are double-walled to maintain the sterilizing temperature. They are perfect for sterilizing a variety of items, including medical equipment, surgical instruments, blood samples and other sensitive items. They have a number of advantages, including flexibility in the number of loads they can sterilize.