When it comes to sterilizing products in the food industry, an ETO Sterilizer is definitely an option to consider. ETO is a gas that can be used to sterilize food items, but it can also be used to sterilize medical devices.
Why is Ethylene Oxide Used in the Food Industry for Sterilization?
A number of factors contribute to EO's popularity in food industry, including its ability to kill microorganisms. EO works best on hard-to-reach parts of a device, including glass and metal. Other sterilization methods are also available, but they may not offer the same level of sterility assurance.
EO is a key component in the medical device supply chain. Many medical devices cannot be sterilized using alternative processes, which can result in material degradation or unsafe products.
Sterilization technology is an important part of modern medicine and food industry. The ability to properly disinfect and sterilize devices is critical in preventing infections and ensuring safe surgeries in medical industry. The FDA has reviewed the potential impacts of EO and has challenged manufacturers to develop safe methods for sterilizing medical devices and foods.
Why Medical Devices are Sterilized with Ethylene Oxide?
Ethylene oxide (EO) is used to sterilize medical equipment, drugs and personal care items. In the United States, ETO Sterilizer is one of the most commonly used types of sterilization.
The Food and Drug Administration (FDA) regulates a number of aspects of the healthcare industry, including quality systems, medical device manufacture and inspection, and the sterilization of medical devices. FDA also has a General Hospital and Personal Use Devices Panel that is evaluating ethylene oxide and is responsible for recommending ways to know its impact on the health care supply chain.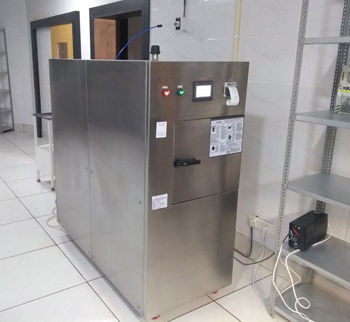 EO is used to sterilize medical devices because it is effective, yet doesn't damage the devices. To ensure safe levels of EO in medical devices, EPA has issued a number of standards that require emission-reducing devices, on-site testing and other measures.
The Bottom Line
Ethylene oxide (ETO) is a colourless, odourless gas that is used as an intermediate chemical for the production of a number of different products. It is often used in medical equipment, as an intermediate oxidant, or as a sterilant. Ethylene oxide is used in the food industry for several applications, including disinfection.